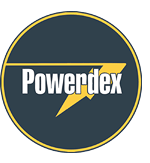 Powerdex has created the first hourly power indexes in the West, relying upon proven methodology and a comprehensive approach towards source participation that has shown success in the Eastern Interconnect. Powerdex founder and president, Bobette Riner, developed the first hourly indexes in the country, at key points in the East. Enron did financial swaps online with numerous counterparties off the Cinergy and Entergy hourly indexes, and other energy traders enjoyed the flexibility in doing straight index deals tied to any one hour or any block of hours.

In addition to serving as a reliable financial tool, the Powerdex indexes provide keener, more finite market intelligence, by showing a weighted average of physical power trades 24 hours/day, 365 days/year.

The volatile summers of 1998 and 1999 in the Eastern Interconnect spurred market players' desire for a reliable hourly benchmark. While testifying at the Federal Energy Regulatory Commission in the fall of 1999 as markets editor for what is now Platts' Megawatt Daily, Riner learned that daily indexes were not always enough for energy companies' needs. Imbalance settlement can be sketchy, at best, when tied to prescheduled trades.

Riner, who has indexed electricity for five years, won national awards for her power markets coverage and analysis. Her Cinergy indexes were cited by FERC dozens of times in a white paper on ECAR's market volatility during the summer of 1998. A longtime news reporter, Riner was part of a team cited as Pulitzer Prize finalists for The Dallas Morning News in 1986, and has worked in energy since 1994, specializing in power indexes and markets analysis.

The Powerdex hourly indexes can be used in many ways throughout an energy company, including: establishing an invaluable historical database, enhancing market liquidity through greater price transparency, settling generation and transmission imbalances, showing replacement power costs, forecasting loads, and serving as a frame of reference for those in the marketplace.

No need to count users: An annual subscription yields access to anyone in entire company located at the same site (trading floor, risk management and control, mid- and back-offices, generation and operations management, and analytics).

Count on Powerdex to capture physical power trading, through comprehensive, accurate indexes that adhere to a consistent methodology and auditable procedures.